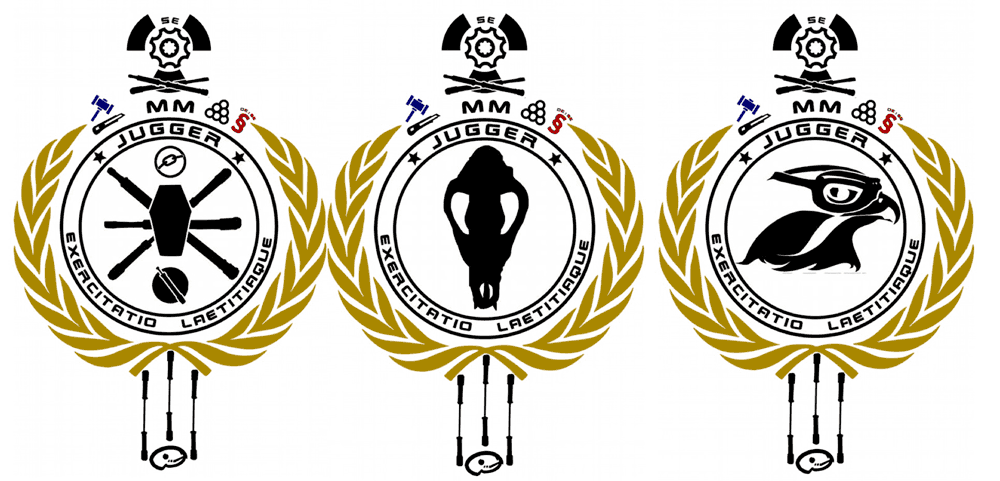 So you are very fond of Jugger and put time and love into this wonderful sport. You spread the fascination to others, educate them how to play or how to make good spars. Or you struggle organizing that one big tournament every year that the community loves to attend. Yet, what about motivating your team mates to get a bit more involved in the organizational hassle of Jugger themselves, by making their engagement a bit more visible, so that their work may be appreciated by others? To achieve this, I thought about creating these Jugger merit roundel. They offer a way to show the merits you earn during your Jugger life with an »evolving« emblem, without having to change the roundel itself. So you can print the basic roundel on your jersey in your first year and than just add all that which you achieve over time. [
Download the PDF with all the definitions here.
] [
Download hi-res PNG elements here.
]
Note: There is also an extensive set of free individual player position symbols available. Check out [the individual player position symbols in this article].
Continue reading "Show your Achievements: Jugger merit roundels"